Equine Field Service (On farm care)
The VHC Equine Field Service is your local veterinarian.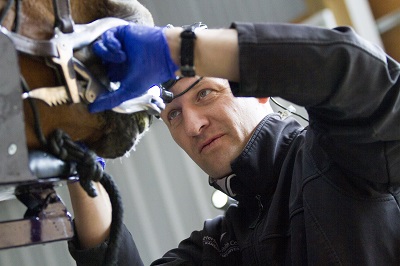 The veterinarians, technicians, and students of the Equine Field Service unit are dedicated to the care of your horse through all of life's stages. Our primary goal is to keep your horse healthy and sound through preventive medicine programs. We provide routine health care and emergency services on your farm.
Services
Preventive Health Care
Annual Examination
Lameness Evaluation
Emergency Farm Calls
Reproductive Services