June 2019
Caution! Mosquitoes
Provided by Equine Field Service and Equine Internal Medicine Service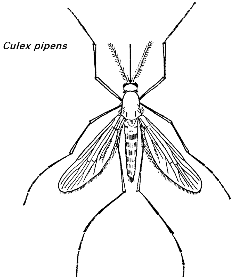 Courtesy of K-State Research & Extension
With the large amounts of rainfall/moisture through the winter and spring, the Midwest (including Kansas) has and will have abundant population of mosquitoes.
What does that mean for our horses? Mosquitoes carry multiple diseases that can infect horses. West Nile Virus (WNV), Eastern Equine Encephalomyelitis (EEE), and Western Equine Encephalomyelitis (WEE) are a few that can make horses very sick. The map below shows the 2018 reports of WNV found in mosquitoes and horses. Vaccinations for our horses are the best mode to prevent these disease. Dr. Katie Delph wrote a great article in April dealing with vaccinations. You should check it out here.
If you have not vaccinated your horse this spring/summer, it is time now to do so! Please contact us at KSU VHC to help vaccinate your horse and to answer any of your horse vaccine questions.