March 2019
All About Extended Equine Certificates of Veterinary Inspection (EECVI)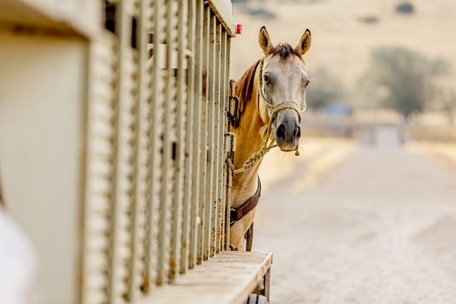 Photo courtesy of Global Vet Link
By Lily Scott, previously published on the Global Vet Link Blog
In recent years, state animal health officials recognized a need for a national program that allows equine owners to move with ease, while ensuring animal safety and traceability.
GVL worked closely with state veterinarians to develop a streamlined digital solution for the program, and launched Extended Equine Certificates of Veterinary Inspection (EECVIs)through its platform on January 1, 2019.
Equine practitioners and owners now have an easy solution for compliant travel with horses in 21 states (and counting). EECVIs function the same as regular health certificates, but allow horse owners to move for up to six months.
Many states require a current Certificate of Veterinary Inspection (CVI), also known as a health certificate, for traveling within and to their state with animals. Some state animal health departments allow the option of a six-month health certificate, as long as official ID requirements are met.
There are three forms of official ID accepted for an EECVI, and each state has their own rules for what forms are accepted:
Current Equine Infectious Anemia (EIA) / Coggins test;
Lifetime brand inspection;
Microchip.
Through the GVL software platform, veterinarians can create an EECVI online, submit it to their state animal health official digitally and provide owners with online access to retrieve their travel permits anytime.
The states that are participating in the new EECVI program at this time include: Alabama, Arkansas, Florida, Georgia, Idaho, Kansas, Kentucky, Maryland, Minnesota, Missouri, Mississippi, Montana, North Carolina, New Mexico, Oklahoma, South Carolina, Tennessee, Texas, Virginia, West Virginia and Wyoming.
Many additional states plan on participating soon or in the future, but are not able to at this time due to the requirement of a legislative rule change period. We will share information as additional states join the program in the future.
***At KSU VHC, we use Global Vet Link for our Coggins and health certificates (including EECVI's). Please give us a call to set up an appointment or answer any questions: 785-532-5700.