Dr. Lutter Focused on Student and Client Education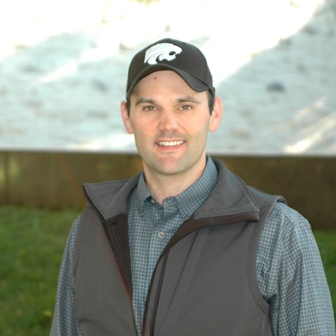 Dr. Dylan Lutter joins the VHC Equine Service as clinical assistant professor of large animal emergency surgery.
Dr. Lutter grew up in South Dakota on a horse and cattle ranch. His family raised Belgian Draft and cutting horses and Dr. Lutter was active on the rodeo circuit. He completed his undergraduate education at South Dakota State University prior to being accepted into the College of Veterinary Medicine at Kansas State University.
After receiving his DVM, Dr. Lutter completed an internship with Bend Equine Medical Center in Bend, Oregon. He continued his education at Washington State University completing an equine surgery residency and a fellowship focusing on equine distal limb MRI.
Dr. Lutter will be accepting emergency cases for the equine service. "In addition to patient care, I'm most interested in teaching veterinary students and facilitating client communication," Dr. Lutter said. "I enjoy visiting with my clients to address their concerns and am always happy to answer questions."