Current Clinical Trials
Small Animal
Orthopedic Surgery
There are no active clinical trials in orthopedic surgery at this time.
Large Animal
Looking for additional clinical trials?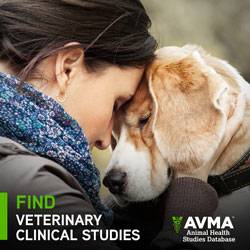 Visit the American Veterinary Medical Association's Animal Health Studies Database to find other clinical trials offered at an institution near you. This new AVMA database allows you to conduct a nationwide search for trials based on species and diagnosis.