Pet Health Center
Quality, compassionate care for life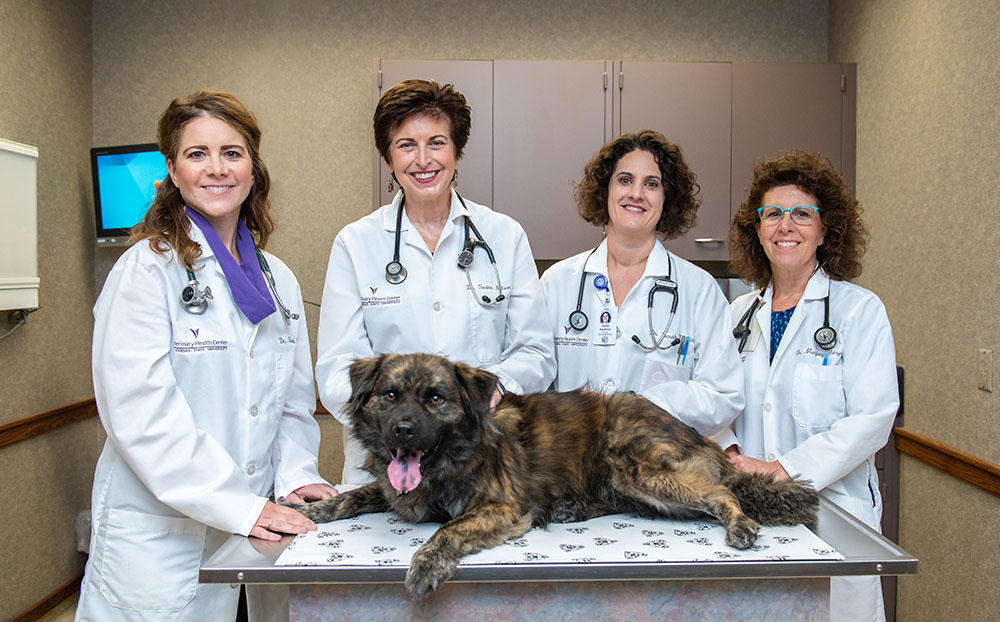 The Pet Health Center is your local veterinarian. The doctors, technicians, and students of the Pet Health Center are dedicated to the care of your pet through all of its life stages.
We provide all the routine health care services any local veterinarian would provide as well as full service medical care and diagnostics.
Dr. Taryn Pestalozzi, primary care/nutrition intern, is excited to establish this new program at the VHC and is even more excited to help your pet begin a journey to a happier/healthier lifestyle! Learn more about the clinic here.
Pet Health Center Services Offered
A partial list of services provided by Pet Health:
Annual Wellness Exams
Vaccinations
Deworming
Heartworm Testing
Senior Pet Care Program
Microchips
Dentistry - Primary Care
Pedicures
Routine Behavior Consultation
Spay and Neutering
Minor Wound Repair
Anal sac Expression
Health Certificates (National & International)
Nutritional Counsel
Routine Eye Care
Fecal Exams
FeLV/FIV Testing
Breed Selection/Consultation
Flea & Tick Control